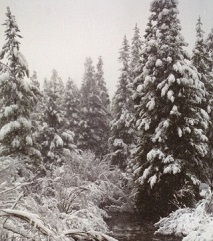 Saturday, December 7: cutting
Sunday, December 8 (after Divine Service) : decorating
Please sign up in the narthex to assist with selecting and cutting trees for the sanctuary and Sunday School rooms. We'll meet at Zion and travel to Medicine Bow National Forest. Please purchase a tree permit if you wish to harvest your own Christmas tree. Permits are available at the Laramie Ranger District Office, 2468 Jackson Street.
For more information about the tree outing and decorating, contact Faithe in the church office, 745-9262.