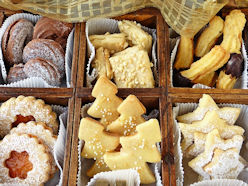 Monday, December 17, 2018
12 pm
"The Room"
Ladies of the congregation and their friends are invited to attend. Arrive when you are able and leave for work or appointments as needed. Bring a savory or sweet finger food to share. If you don't have time to prepare something, still come! We will have a gift exchange $10 and under.
Please contact the church office if you need a ride. It's a wonderful time for food, fellowship, and fun!