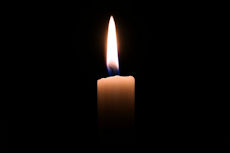 Advent Service schedule, 2020
Advent begins Sunday, November 29. Divine Service/Matins will begin at 9 a.m.
Midweek Advent services are Wednesdays, December 2, 9, and 16 at 12:15 p.m. and 6:30 p.m. We will not have soup suppers this year.
Two Christmas Eve (Dec. 24) services are planned for 5 p.m. and 7 p.m. to encourage social distancing.
\