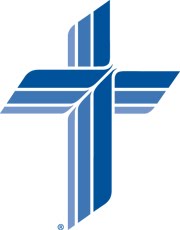 Upcoming District Even
We invite you to join us for the upcoming district events. More information can be found on each event at the district website, https://www.wylcms.org/events/list/ .
May 9-11, 2022: Pastor's Spring Conference at Uinta County Youth Camp in Fort Bridger.
June 9-11, 2022: Pastor's Wives Retreat at the C'mon Inn in Casper. Katie Schuermann, author of the Anthem of Zion series of books, will be speaking on The Joy of Being a Pastor's Wife. Please encourage your pastors wife to attend. More information will be available after Easter
June 16-18, 2022: Headwaters Family Retreat at Uinta County Youth Camp in Fort Bridger
June 20-24, 2022: Continuing Education for Pastor's and their family at Fort Robinson in Crawford, NE. Rev. Dr. Adam Koontz will be giving the pastors an overview of not only Reinhold Pieper, but some of his predecessors, his contemporaries, how they preached, and why.
July 8-10, 2022: Fathers and Sons Retreat at Fort Robinson in Crawford, NE. Rev. David Ramirez will be presenting on Jonathan, King Saul's eldest son, as an example of courage, loyalty, friendship, faithfulness, humility, love, duty, and honor
July 19-21, 2022: Homeschool Conference at Lion's Camp on Casper Mountain. Dr. Gabriel Haley from Concordia University in Seward, NE will be our guest speaker. The overall theme is educating our children with graduation and afterwards in mind so that regard-less of the vocations they pursue, they will be well prepared for faithful living in the family, church, and world. Dr. Haley will consider questions of preparing students for college, vocational training, or immediate entry in the job market. More info will be provided after Easter.
August 1-2, 2022: Continuing Education Class at Grace English in Pine Bluffs, Wy
August 7-11, 2022: Wyoming Lutheran Youth Camp at Fremont County Youth Camp in Lander, Wyoming. Topics will include the call to forsake all and follow Jesus, the gift of fertility, judgment on the wicked and blessing with the cross on righteousness, and justification by faith alone.